Emergency Preparedness and Security Team

We are fortunate to live in such a beautiful place such as Lake Charles, in Port St. Lucie, Florida. As we all know, our state is prone to hurricanes, tornadoes and other forms of violent weather or emergency events. As such, we must face the reality of living under the perpetual threat of manmade and natural disasters. The policy of our National and State government is that we individually prepare and be ready to cope with an extended emergency which may overwhelm our government agencies. In an effort to be prepared in the event of weather or other emergency, the Lake Charles Association Board of Directors is preparing to institute a Community Emergency Response Team (CERT). This is not an effort meant to take the place of our local emergency response units. However, in a major emergency it may be some time before the local emergency services respond to or help the residents of Lake Charles. For this reason, we must be prepared to implement a well thought out plan to assist the residents in our community. In order to implement such a plan we will need volunteers who will be trained and certified in the various aspects of emergency response and preparedness. Among the volunteer opportunities, there is a need for zone captains, block captains and support personnel to assist in all phases of an emergency. The first line of defense will always be the emergency services provided by our government agencies that are normally reached through the 911 system. The Association Board of Directors, Community Emergency Response Team or any volunteers will not be taking over the responsibility or authority of any government agency.

We need you to help us....help you.
Contact: The Management Office - 772-336-5966
St Lucie County Public Safety Emergency Center and the 911 Call Center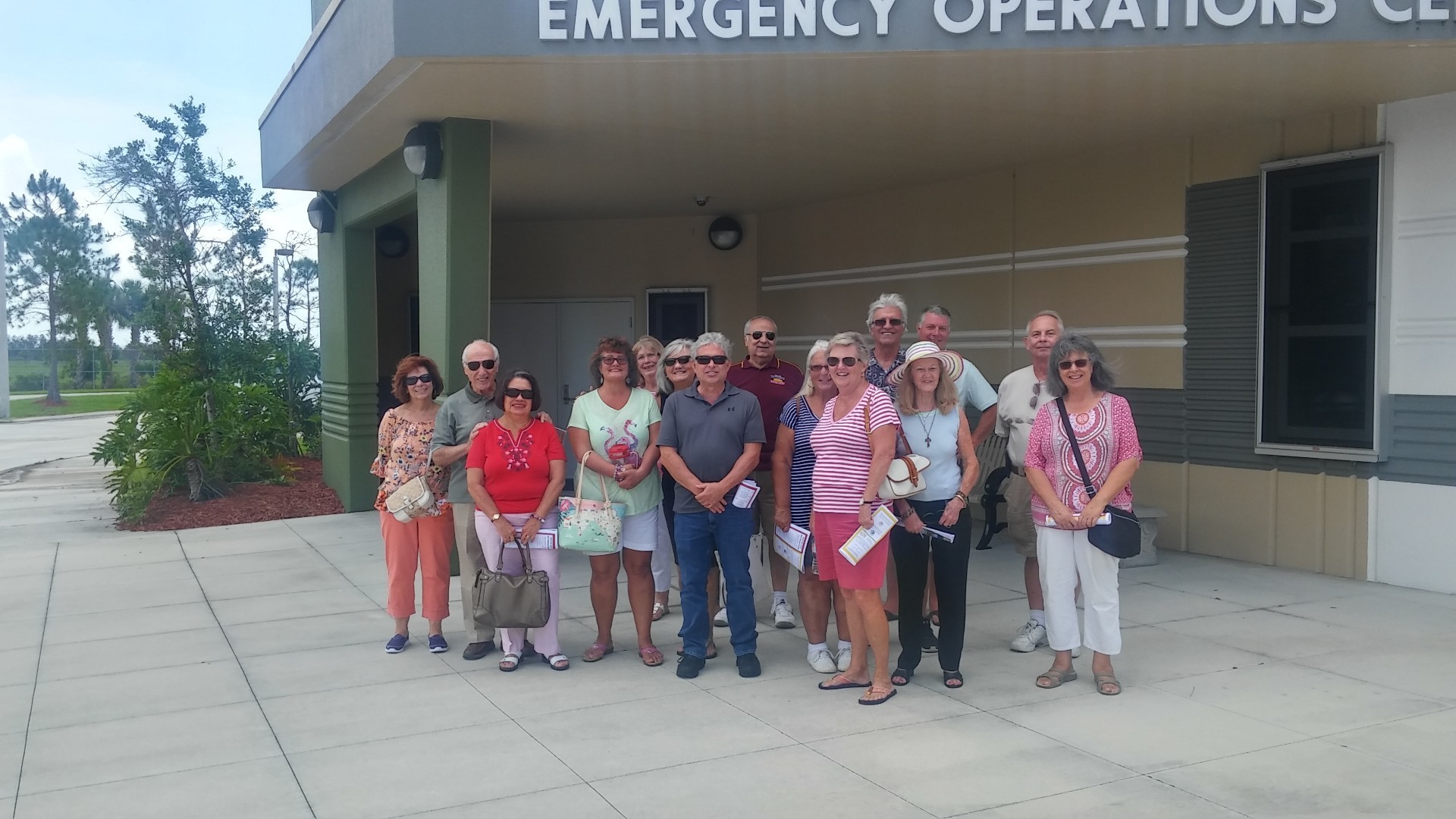 Lake Charles Community Emergency Response Team learned first hand how the county authorities handle emergencies and how extremely proficient the 911 Call Center operates.

Thank you, Bob Worcester, Education and Disaster Specialist